About Jaysun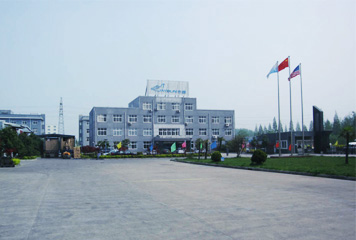 JAYSUN GROUP specializes in production and sales of disposable vinyl gloves,with more than 20 years' experience of manufacturing vinyl gloves. We currently have two factories: Jiangsu Jaysun Glove Co., Ltd. and Jiangxi Jaysun Medcare Co., Ltd. with 50 active production lines and 1000 employees, annual capacity can be 7.7billion pieces, we currently export around 180*40HQ per month to the world market, and the annual import and export volume sum to around 150 million US dollars.
Our company are ISO9001, ISO13485, ISO14001, FDA and CE certified. We follow strict gloves quality control to meet requirement of international standards as ASTM D5250-06 of US; EN455-1-2-3, EN420 for Europe; and JIS T9116 of Japan, and also Chinese National Standard GB24786-2009.
Our vinyl gloves are a hygienic way to protect your hands, ideal for handling and serving food or for those messy jobs around the home. Also they are widely used for medical examinations, medical care, cleaning, electronics, hair dying and painting etc. 90% of our products export to US, Japan, Australia and Europe for medical use and food handling. We are the stable partner of some Top 500 enterprises in the world as Mckessen, Wal-Mart, Cardinal Health, METRO etc.
Based on the company's core value "Integrity, Responsibility, Care, Respect, Win-Win", Jaysun Group commits to its responsibility to provide people with safe and effective PPE equipment.
Product advantages
● Product advantages
● Hygienic Hands
● Ideal for Food Handling and Cleaning
● Efficiently prevents bacteria
● Not leaking,Tear resistant
● Letex free ,which minimises allergies
● Ambidextrous, Easy to wear
JAYSUN GROUP
JSUN CARE PTY LTD—— (Sydney Australia)
JIANGSU JAYSUN GLOVE CO.,LTD—— (Jiangsu China)
JIANGXI JAYSUN MEDCARE CO.,LTD—— (Jiangxi China)
JAYSUN INTERNATIONAL LIMITED—— (Shanghai China)
SUQIAN JAYSUN MEDCARE CO.,LTD—— (Jiangsu China)
JAYSUN HEALTHCARE(SHANGHAI)CO.,LTD—— (Shanghai China)